An Afternoon of Cacao & Sound Immersion
Sunday, June 4, 2023 from 1:30 PM to 2:30 PM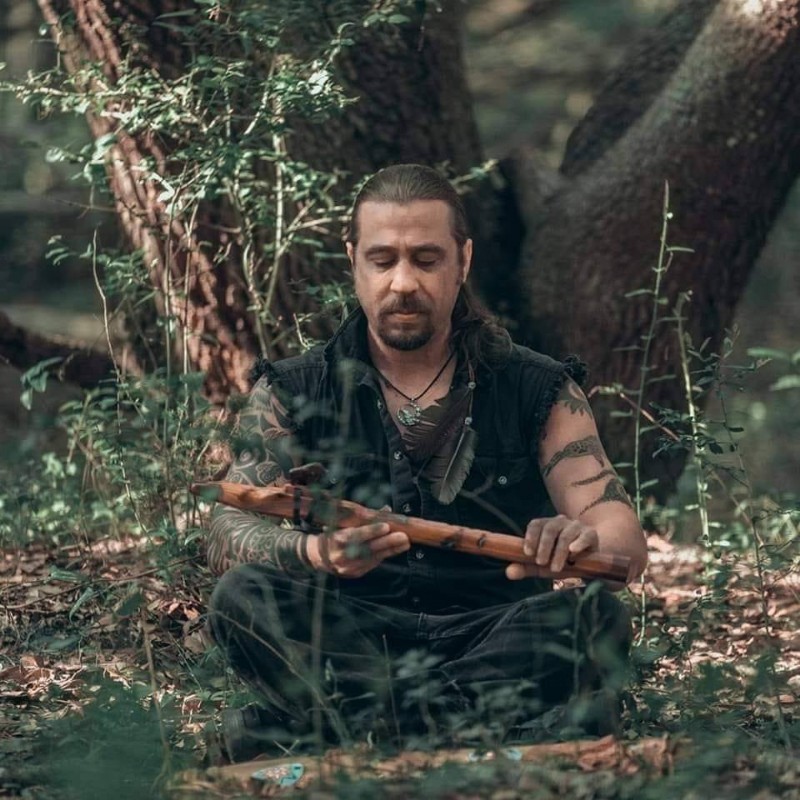 Dear ASWUU Family and Friends,
We've got a truly special event planned here at All Souls Waccamaw UU. Join us on Sunday, June 4 for an afternoon of cacao + sound immersion featuring special guest Snow Wolf!  Snow Wolf will be taking you on a sound journey with the use of Native American flutes, crystal sound healing bowls, gongs, tingshas & drums. The combination of cacao + sound healing will purify your aura & allow calming and healing energy to enter your body. You will leave the event feeling a sense of renewal, openness, awareness & stress-relief. Please bring Yoga mats, blankets and pillows for floor relaxation. Chairs will be provided for those who prefer to sit.
Tickets are $45 per person.
Musician, sound healer, reiki practitioner, shaman, poet/author, photographer, craftsman, are just a few words to describe the many paths that I walk. Originally from the Northwest and raised in Southeast and Southwest.  I was born into a family of crafters, musicians, artists, and more. Energy work began for me almost 30 years ago when I first started discovering my gifts and has been something that I've been passionate about along the way.   Since working the Medicine Wheel and graduating from The Rustic Raven Energy Medicine & Holistic Healing I am now combining all my passions and helping others to heal.   -  Snow Wolf
http://www.wolfwindholistichealing.com/
Event Location
All Souls Waccamaw Universalist Unitarian Congregation • 7185 Hwy 707 • Myrtle Beach,, SC 29588 • US
Contact Information
Contact: Carli Harlow
Phone: 8434658532
E-mail: